Irresistible
Summer 2009
Size: 30 x 32"
limited series of 8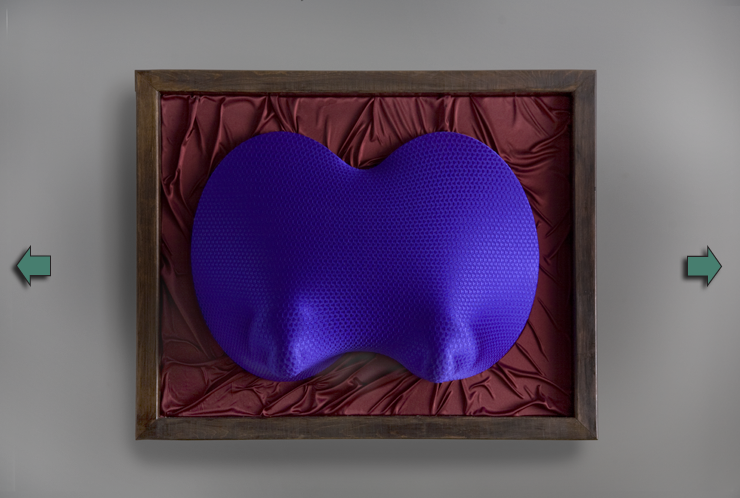 Textile wall hanging / construction
Stretched polyester textile on metal & fiber frame, mounted upon framed plywood support.
Additional materials: pre-fabricated rubber and foam elements (hidden from view).
Where others are attractors, here is a pair that just seems to poke right at you. The material bears the fancy sounding name of "reticulated embossed reflective spandex weave"- a triumph of marketing nomenclature in the tech/textile field.

The secret underlying structure is a complicated little construction that took me 2 months to perfect- using a combination of created components and reclaimed articles. A very sinuous piece - just try and walk past it!