Rotunda
Spring 2009
Size: 24 x 48"
limited series of 8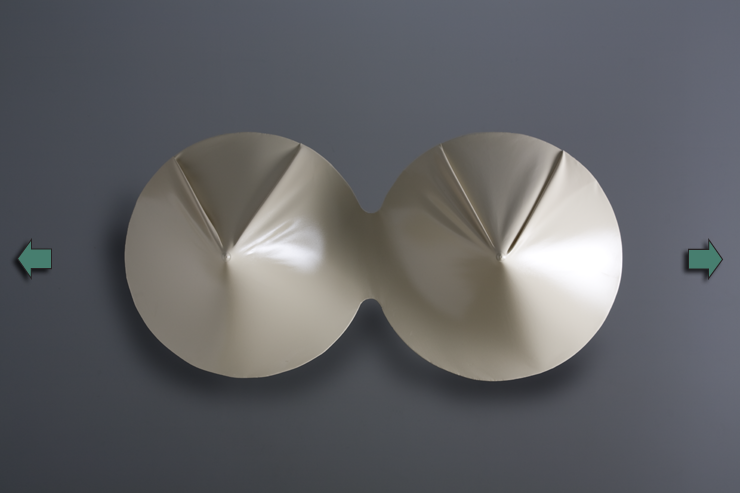 Textile wall hanging / construction. Stretched vinylized spandex on plywood support.

Additional materials include industrial metal parts and expanded foam (hidden from view).
"Rotunda" is a sexy, sinuous wall hanging, consisting of a high tech vinylized spandex material carefully pulled and stretched over unseen support posts. The slick 'wet-look' material combined to the abstracted form of female breasts, invites touching.

This sculpted form contributes greatly to the special surface tensions that are created. In this way, the sculpture almost sculpted itself! A feature of the piece is the interesting shadows created by side lighting, enhancing the kind of monumental presence it takes on a wall.